Leading the transition to precision medicine.
GeneType is leading the field of personalised, preventive medicine, also known as precision medicine. We are focused on developing the next generation of integrated predictive genetic testing and assessment tools – empowering medical practitioners and their patients to proactively manage health.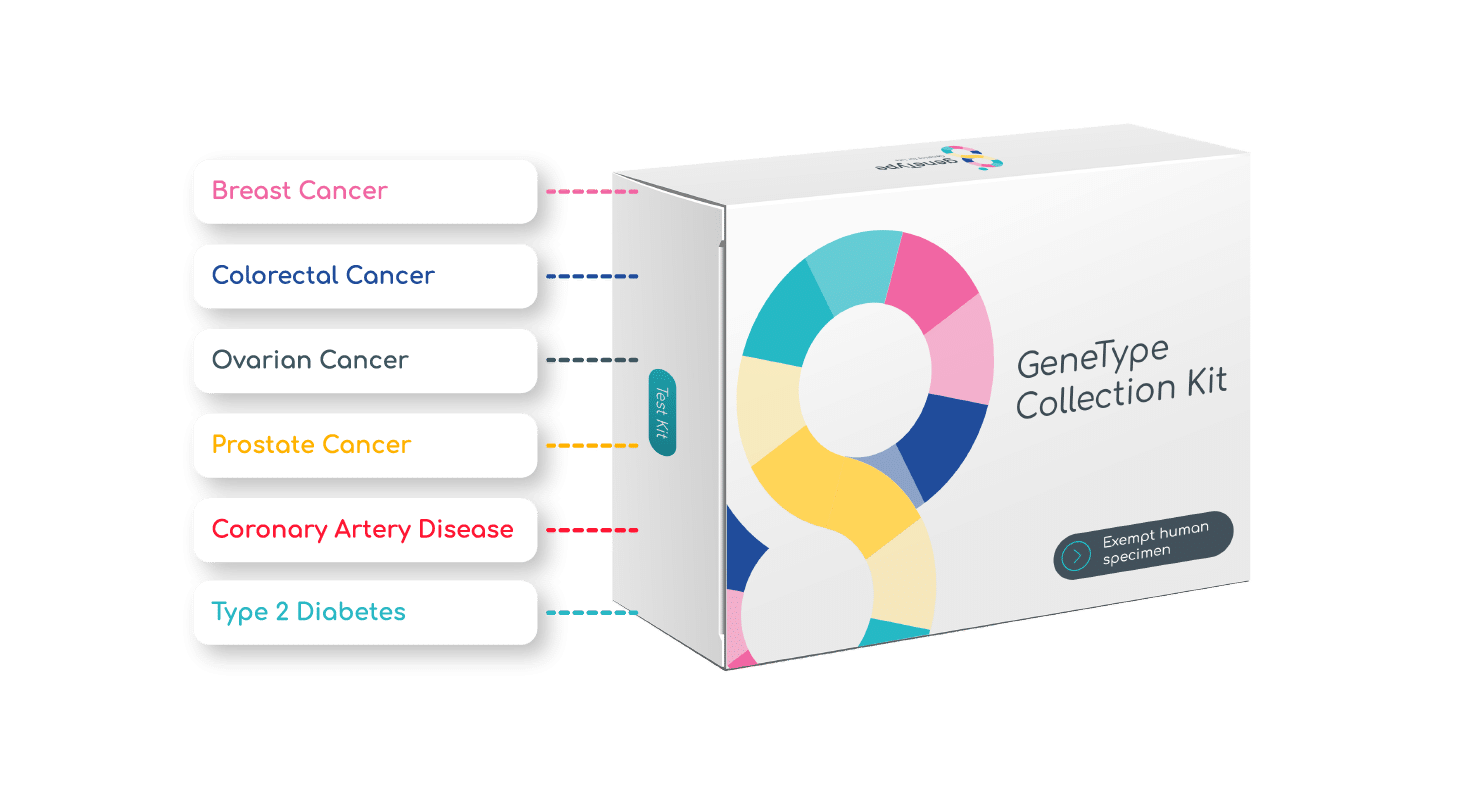 Coming Soon
GeneType Multi Test
A combination of geneType tests for breast cancer, colorectal cancer, ovarian cancer, prostate cancer, coronary artery disease and type 2 diabetes in a single test.
Know your risk of a serious disease to tailor a personalised prevention plan with your medical practitioner.
Our pipeline
We have a strong pipeline of tests covering a wide range of serious conditions that are currently in various stages development, accreditation and approval.
December 2020 - Consumer Tests Released for Breast Cancer and Colorectal Cancer
CIT platforms in AU and USA selling BRC and CRC
May 2021 - COVID19 Risk Test Release
IBX COVID risk test released for sale May 31, 2021
H2 2021 - Integration of Germline testing
100% Germline and PRS test for Breast Cancer and Colorectal Cancer to launch
H2 2021 - Multi Test Launch
Multi test to provide risk assessment for >70% of all comorbidities to launch
Keep up-to-date with our latest advances
Sign up to our newsletter to stay informed about our latest advances and how these could support you.