 Genetic Technologies is a leader in the development and commercialisation of genetic risk assessment technology.
Listed on the ASX (GTG) in 2000 and on NASDAQ (GENE) in 2005.
Unlocking personalised preventive healthcare
GeneType is transitioning healthcare from a one-size-fits-all model to personalised, predictive health assessments – where each person has the information to manage their health according to their risk.
With over 20 years of experience, our clinicians, scientists and technicians are translating genetic information into tests that uniquely combine genetic and clinical risk models to predict risk of chronic diseases before onset.
This then creates significant clinical opportunities for medical practitioners to implement personalised screening and risk reduction strategies.
GeneType empowers clinicians to improve health outcomes for people around the world. Tracking disease to its source. Enabling a new era of personalised medicine.
"

Strong revenue growth, regulatory approvals for the Multi-Risk Test and patent granted in a very busy quarter

."
– Simon Morriss, CEO
GeneType in the News
Commercialising game-changing disease risk tests
Our CEO Simon Morriss was featured on Bloomberg News to discuss the advances of our commercialization plans, the recent acquisition of EasyDNA and the next phase of our growth and innovation. Watch the video interview.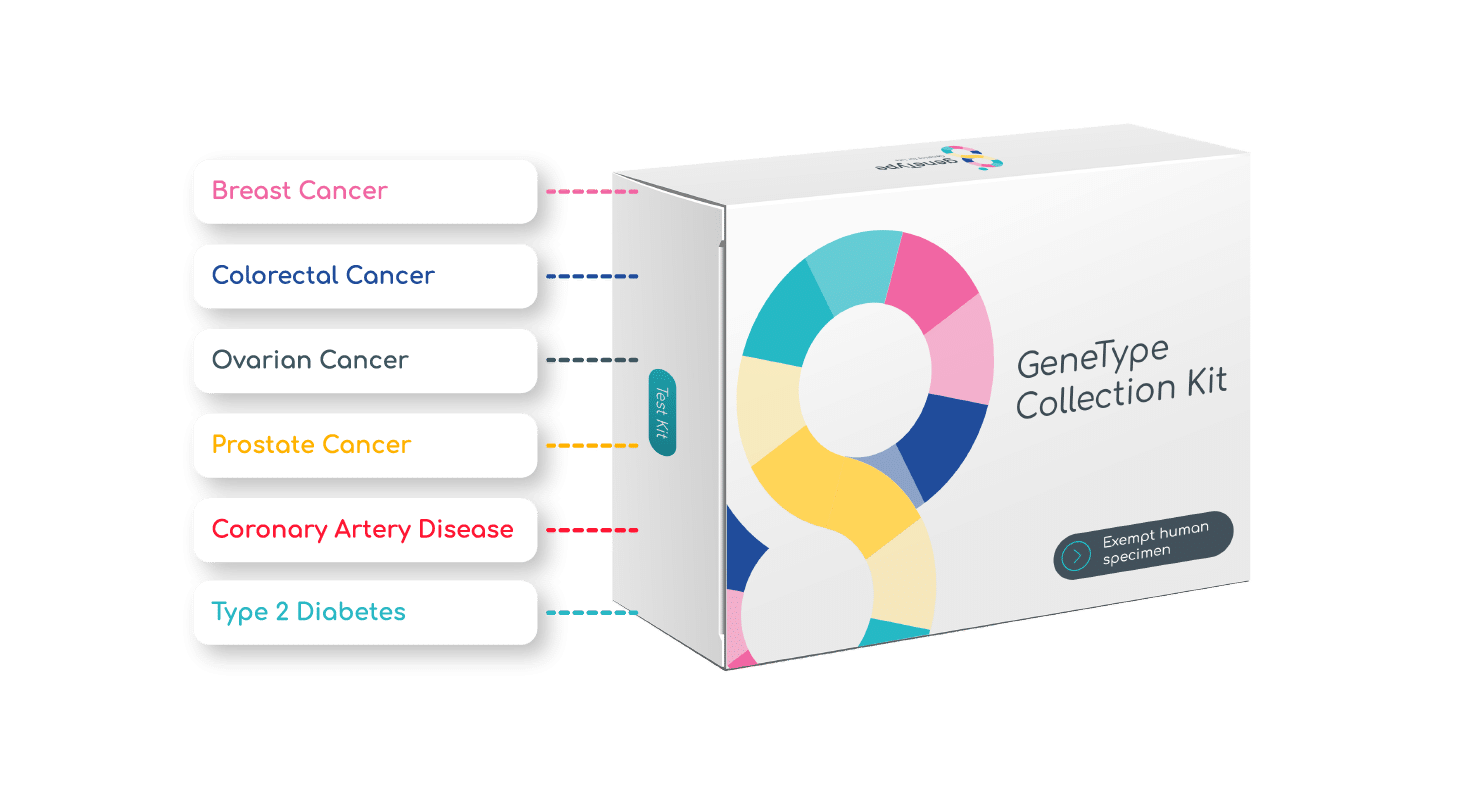 Coming Soon
GeneType Multi Test
A combination of geneType tests for breast cancer, colorectal cancer, ovarian cancer, prostate cancer, coronary artery disease and type 2 diabetes in a single test.
Know your risk of a serious disease to tailor a personalised prevention plan with your medical practitioner.
Genetic Technologies at a glance