Melanoma risk, could you be doing more for your patient?
Risk stratify your patient population.
Know their risk. Optimize their health plan.
Current skin screening recommendations take into account sun exposure and complexion. 
When the choice to screen is left to joint-decision-making discussions…
Take a more personalized approach with geneType.
An integrated risk assessment.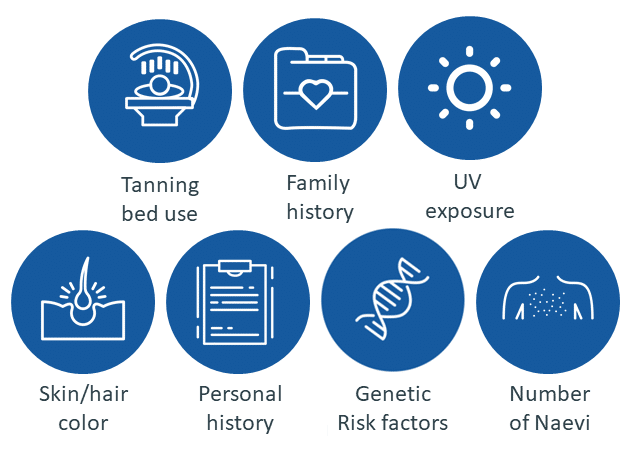 Extend your conversations around
healthy skincare habits with geneType
Risk stratification can enable more informed decision-making discussion about individualized screening strategies.
Tailor risk reduction and screening recommendations for your patients
Whether you are discussing the impact of lifestyle habits on risk of melanoma, or you are strategizing about skin screening intervals, geneType opens the door to risk-reduction conversations with your patient.
Clinically Actionable Insights
GeneType reports are structured to make the results easy to interpret and communicate to a patient.
The GeneType for Melanoma report includes:
Snapshot of your patient's 10-year and lifetime-risk scores
Interpretation of what their risk scores mean in the context of your local guidelines
Polygenic risk score indicating your patient's "baseline" melanoma risk
Information about managing melanoma risk factors
Types of screening and interventions that may be relevant to your patient's risk category.
GeneType for Melanoma is appropriate for:
Adults
Ages 30-85 years
No known hereditary syndrome carriers e.g. CDKN2A

 
 GeneType testing is simple
Register as a provider; our team will provide clinical education and other resources as needed.
GeneType will send kits to your clinic to have on hand.
Discuss geneType with your patient.
Would geneType help them qualify for additional risk reduction strategies?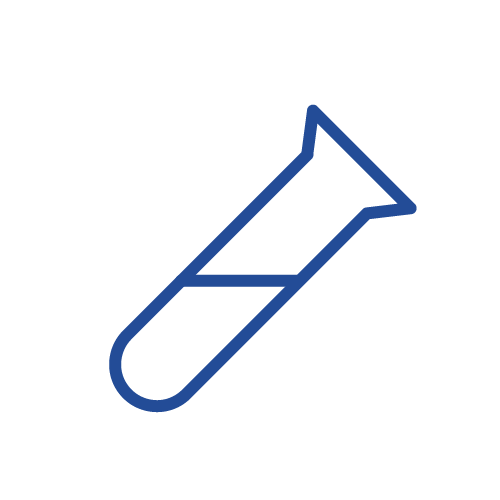 Complete the Test Requisition form, collect a sample from the patient in the saliva tube provided and return both to geneType.
You will have the option to use a paper requisition, or a secure, compliant portal to complete the ordering process.
Leave the rest to us.
GeneType will notify you when your patient's results are ready.
You will have the option to request a consult with a genetic counsellor,  whether to review your patient's results and/or to follow-up with your patient, as needed.
Do you have questions? We have answers.
If your question is not shown here, please contact us directly.
How old does my patient have to be to use this test?
GeneType for Melanoma is a melanoma risk assessment test for adults aged 30 years or older.
Can I order this test if my patient is a known carrier for a hereditary cancer syndrome (ie. CDKN2A)?
This test is not applicable to adults who have a personal history of melanoma or who have already been shown to have a cancer mutation, for example in the CDKN2A gene, or a diagnosis of a genetic syndrome that may be associated with elevated risk of melanoma.
Does this test incorporate all potential risk factors for melanoma?
Cancer is a multifactorial disease and there are many different risk factors. Of these, geneType integrates the most predictive risk factors into the model. Future models may include additional risk factors as the scientific community's understanding of melanoma continues to evolve.
Is this test reimbursed by insurance?
No. At this time geneType is a self-pay test. However, your patient may use FSA/HSA to pay for the test.
What's the difference between geneType and a liquid biopsy?
GeneType is a risk assessment tool to enable you to stratify your patient population.
Liquid biopsies, such as the Galleri test are novel, but pricey screening options.
A risk stratification tool can be used to identify your patients that might benefit from a novel screening tool like this one.
Interested in ordering more than one disease? Order geneType Multi-Test.
See individual disease pages for more information about each test.
The Multi-Risk suite of tests is for adults 40-85 years of age. At maximum, a woman would be eligible for 8 diseases in the panel; a man would be eligible for 7. Starting at age 30, a patient may qualify for geneType's cancer risk assessments only.
*Patient eligibility dependent on personal medical history, age and sex
It's not always easy to know what questions to ask your Doctor. Here are some breast cancer risk questions…
read more