Optimize the management of your patients at risk of coronary artery disease
The most common form of heart disease and largely preventable if the uncontrolled risk factors can be addressed proactively in the patient population
An integrated risk assessment when you need it
GeneType for Coronary Artery Disease (CAD) integrates familial, clinical and genetic risk factors.
With this one test, geneType integrates clinical risk factors to deliver an improved view of your patient's CAD risk in a single risk score.
Don't let hidden baseline risk go unnoticed
There are many strategies to proactively manage your patient's risk of developing CAD. For example, straightforward risk factors such as hypertension and elevated cholesterol make treatment recommendations simple.
However, sometimes, the recommended action is not so clear.
When a patient presents with an unclear scenario, such as a healthy, active average-weight, middle-aged adult with mildly elevated blood pressure but no family history or hypertension, traditional risk models would suggest that they are not necessarily a candidate for medical intervention.
With geneType, you can incorporate an additional risk factor, polygenic risk, that looks at underlying common genetic markers associated with CAD. 
Reveal your patient's hidden baseline risk.
Let geneType help inform your decision-making discussions.
One report with clinically actionable insights
GeneType reports are structured to make the results easy to interpret and communicate to a patient.
The geneType for Coronary Artery Disease report includes:
A snapshot of your patient's 10-year risk score
Interpretation of what their risk scores mean in the context of current guidelines
Information about managing CAD risk factors
Types of screening and intervention strategies that may be relevant to their risk category.
Want to look beyond the obvious risk factors?
CAD risk prediction models, like the Framingham, perform well in many adults. But some of your patients would benefit from the identification of the baseline risk that geneType can uncover.
GeneType allows you to integrate the standard clinical factors with your patient's polygenic risk to deliver a single 10-year risk score.
 GeneType testing is simple
Register as a provider; our team will provide clinical education and other resources as needed.
GeneType will send kits to your clinic to have on hand.
Discuss geneType with your patient.
Would geneType help them qualify for additional risk reduction strategies?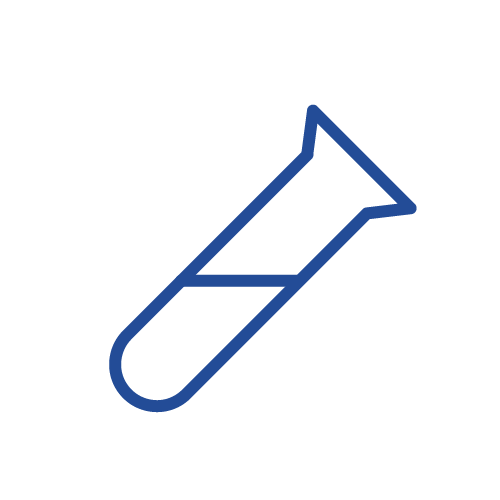 Complete the Test Requisition form, collect a sample from the patient in the saliva tube provided and return both to geneType.
You will have the option to use a paper requisition, or a secure, compliant portal to complete the ordering process.
Leave the rest to us.
GeneType will notify you when your patient's results are ready.
You will have the option to request a consult with a genetic counsellor,  whether to review your patient's results and/or to follow-up with your patient, as needed.
Do you have questions?
We have answers.
If your question is not shown here, please contact us directly.
Is this test reimbursed by insurance?
No. At this time geneType is a self-pay test. However, your patient may use FSA/HSA to pay for the test.
Does this test cover all the coronary artery disease risk factors?
Coronary artery disease is a multifactorial disease and it is not possible to incorporate all potential risk factors into a risk prediction model. Test results should be interpreted in the context of the patient's full clinical and family history.
Are there female-specific risk factors incorporated into this test?
No.
Even though there are certain coronary artery disease risk factors specific to women, like preeclampsia or gestational diabetes, these factors are not currently incorporated into the model. A woman's age is incorporated into the model and indirectly accounts for post-menopausal changes associated with increased risk of developing coronary artery disease.
I already use a free clinical risk assessment model for coronary artery disease or cardiovascular disease, why should I use geneType instead?
The benefits of geneType are two-fold.
First, we incorporate a novel risk factor based on your patient's underlying genetic markers. There is no other way to identify this baseline level of genetic risk outside of geneType.
Second, not only do we incorporate this genetic marker, but we combine it with other clinical risk factors and specifically calibrate the model to the general population. When we compare calibration with traditional clinical risk assessment, geneType is better calibrated, meaning it can provide more trustworthy risk prediction.
My patient already brought me another similar test and the results show they have a high polygenic risk of cardiovascular disease, should I ask my patient to retest with geneType?
Yes.
While there are direct-to-consumer companies out there that provide random lists of genetic markers that are associated with cardiovascular disease, there are no checks and balances associated with the results they provide. Most of the markers they pull from peer-reviewed publications without cross validating the markers. And more importantly, geneType goes through rigorous statistical validation of the genetic component prior to integrating it into the full model. The fully integrated geneType model is then validated separately.
Interested in ordering more than one disease? Order geneType Multi-Test.
See individual disease pages for more information about each test.
The Multi-Risk suite of tests is for adults 40-85 years of age. At maximum, a woman would be eligible for 8 diseases in the panel; a man would be eligible for 7. Starting at age 30, a patient may qualify for geneType's cancer risk assessments only.
*Patient eligibility dependent on personal medical history, age and sex
Are you ready to start with geneType?
The first step is to trial geneType at your practice.
It's not always easy to know what questions to ask your Doctor. Here are some breast cancer risk questions…
read more
References
Centers for Disease Control and Prevention, National Center for Health Statistics. About Multiple Cause of Death, 1999–2020. CDC WONDER Online Database website. Atlanta, GA: Centers for Disease Control and Prevention; 2019. Accessed June 2022.
Fryar CD et al. NCHS Data Brief 2012(103):1-8.
Arnett DK et al. J Am Coll Cardiol 2019;74(10):1376–414.
Hasbani NR et al. Circulation 2022;145(11):808–18.
Keep up-to-date with our latest advances 
Sign up to our newsletter to stay informed about our latest advances and how these could support your practice.