Your partner in personalised medicine.
It's well known that prevention is better than cure. And that's our mantra at geneType. Our tests help develop personalised, preventative health plans for your patients. By integrating your patient's clinical, familial and genetic data, we deliver a personalised score for their risk of serious conditions. What's more, we help you interpret your patient's results in the context of your local guidelines.
Available to Medical Practitioners
GeneType Multi Suite
A combination of geneType tests for breast cancer, colorectal cancer, ovarian cancer, prostate cancer, coronary artery disease and type 2 diabetes in a single test.
Know your patient's risk of a serious disease to tailor a personalised prevention plan.
Take the first step towards personalised, preventative healthcare
Knowing your patients' personalised risk enables you to develop a health plan with them to reduce their risk of serious disease. Select from the tests below to take the first step to managing your patients' risk.
Breast Cancer
Find out if your patients are at increased risk of developing breast cancer
Colorectal Cancer
Find out if your patients are at increased risk of developing colorectal cancer
Multi-test
Find out if your patients are at increased risk of developing a wide range of cancers as well as coronary artery disease and type 2 diabetes
Mental Health
Find out which antidepressant and dose could maximise your patients' response and minimise side effects
Other Conditions
Find out if your patients are at increased risk of developing conditions such as glaucoma, melanoma or atrial fibrillation
COVID-19 Severity
Find out if your patients are at risk of developing severe COVID-19 symptoms
One report.
Actionable insights.
GeneType provides a comprehensive risk assessment report that will assist you in developing a personalised health plan for your patients.
Key features of a geneType report include:
Quick identification of your patient's lifetime risk score and 5-, 8- or 10-year risk depending on the condition.
Interpretation of these risk scores in the context of your local guideline recommendations to assist with clinical decision making about screening and risk-reducing strategies.
A polygenic risk score: this score is based on genetic data and is integrated into the overall risk score. It is typically not included in traditional risk assessment models.
Ordering geneType test kits is easy 
Review the relevant medical education information and speak with our Medical Affairs Team to answer any outstanding questions you may have.
Request collection kits for your clinic. Our team can walk you and your staff through our collection and test procedures to ensure we fit into your clinical workflow.
Scientific Advisory Board
To ensure our tests are of the highest clinical value, geneType has enlisted the experience and expertise of senior scientific and medical leaders from around the world. They help us tailor our tests to reflect the strongest scientific evidence. Together can advance the field. personalised, preventative health solutions.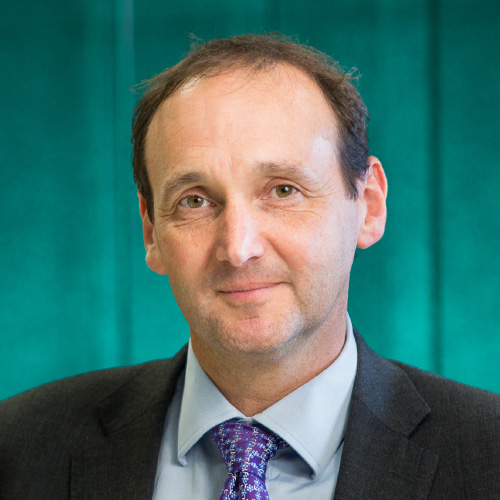 Professor Jon Emery
MBBCh MA DPhil FRACGP MRCGP
Research & Education Lead, Primary Care Integration, Victorian Comprehensive Cancer Centre Herman Chair of Primary Care Cancer Research, University of Melbourne
Professor Finlay Macrae AO
MBBS, MD, FRACP, FRCP, AGAF MWGO
Principal Fellow and Professor, Department of Medicine, University of Melbourne, and Head of Colorectal Medicine and Genetics, The Royal Melbourne Hospital
Dr. Ora K. Gordon
MD, MS, FACMG
Regional Medical Director, Center for Clinical Genetics & Genomics. Clinical Director, PSJH Population Health Genomics Program. Chair, Integrated Network Cancer Program, Professor of Genetics, St John Cancer Institute
A genetic counsellor
on your team.
A genetic counsellor is available to help your geneType patients understand the geneType test and interpret their results.
For medical practitioners who order geneType test, you and your patients have the option to speak with a genetic counsellor when their results are ready.
For patients who order through our telehealth partner, they need to speak with our genetic counsellor to have their results released.
Our goal is to support both medical practitioners and patients through this journey. This is not a test-and-forget approach.
If you have technical questions, or questions around a patient's clinical report, our genetic counsellor and Medical Affairs Team is available to you.
Are you ready to get started with geneType?
The first step is to setup an account to trial geneType at your practice.
Keep up-to-date with our latest advances 
Sign up to our newsletter to stay informed about our latest advances and how these could support your practice.