Don't let your colorectal cancer risk go unmanaged
Know your risk, to manage your risk.
Available through your healthcare provider.
Most colorectal cancers occur in people with no significant family history
This is because many factors can increase your risk of developing colorectal cancer.
One report.
Actionable results.
GeneType reports help you and your health provider translate your personal clinical, family and genetic data into an actionable preventive health plan.
Key features of a geneType report
A snapshot of your overall risk: either average or increased
Your risk scores: this includes your lifetime and 10-year risk score These scores help determine whether your healthcare provider will recommend additional screening or other risk-reducing options
A review of your personal risk factors that are included in the geneType test, including your polygenic risk score that we determine based on your DNA
A section that explains common risk factors, (some of which may be modifiable) and recommendations that your health provider may discuss with you in more detail
Personalized risk score. Personalized health plan.
GeneType for Colorectal Cancer can help you and your health provider develop a risk reduction health plan just for you.
Depending on your risk, your healthcare provider may discuss some or all of the following:
Cancer prevention specialist/high risk center referral

Additional screening 

(colonoscopy, 

FIT

fecal immunochemical test

, 

FOBT fecal occult blood test)

Medication 

Diet and exercise modifications

Smoking cessation

Alcohol consumption modification
Important! geneType does not replace your routine screening; consider starting colonoscopy screening at age 45.
Uniquely powered to assess your risk
GeneType for Colorectal Cancer is the only test that combines the following to give you a holistic and highly accurate risk prediction score.
Integrated risk score based on:
Common genetic markers of colorectal cancer risk

Your age

Your family history of colorectal cancer (if any)
Talk to your healthcare provider about geneType for Colorectal Cancer today.
Know your risk of colorectal cancer so you can take action.
Speak to your healthcare provider today about geneType.
To order online through our patient portal, follow these four simple steps to be connected with a third-party telehealth provider.
Register for your geneType test using our portal.
Depending on the test, you may require access to your medical records (ex. lipid panel or breast density results). 
Payment will be collected at time of registration.
Your clinical information will be reviewed by our 3rd party telehealth partner, DNA Visit.
If you qualify for testing, a kit will be shipped to your address on file.
If you do not qualify for testing, you will receive a refund.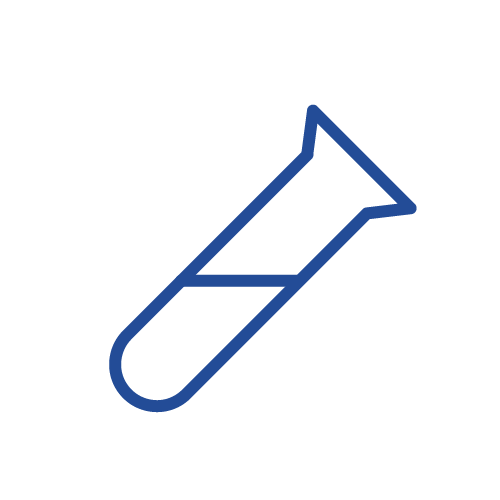 Complete saliva sample collection as instructed and return in pre-paid envelope.
Do not eat, drink, smoke, vape or chew gum within 30 minutes of collection. 
When your results are ready, you will have the chance to speak with your DNA Visit healthcare provider.
All at-risk patients will be required to speak with the provider prior to results-release.
What will my GeneType for Colorectal Cancer results tell me?
Your results will tell you, based on genetics and other risk factors, your risk for developing sporadic colorectal cancer over two different time periods: the next ten years and in your lifetime. Your risk will be compared to the average risk for someone of your age, ethnicity, and sex. You and your health provider can then use this information to develop a personalized screening and risk reduction plan.
How does GeneType for Colorectal Cancer assess my risk?
GeneType for Colorectal Cancer combines several of your risk factors, such as age, family history and your DNA markers, into one comprehensive risk assessment.
Is GeneType for Colorectal Cancer a blood test?
No.
GeneType for Colorectal Cancer collects your DNA from a saliva sample. You spit into the tube, put on the cap and then the tube is sent to our lab for processing.
What is a polygenic risk score?
A polygenic risk score combines the effects of multiple DNA markers to rank your risk against that of the general population. While one or two DNA markers don't have a strong influence on risk, many markers together can have a larger impact. Your polygenic risk score adds up the effects of over 40 DNA markers.
Will insurance cover this test?
This test is not generally covered by insurance. However, you may use FSA/HSA to pay for the test. Your ordering healthcare provider will discuss the cost of the test with you. A credit card authorization form will be included in the test kit that lists the payment options. Or you will be able to pay via the geneType patient portal.
Interested in ordering more than one disease? Order geneType Multi-Test.
See individual disease pages for more information about each test.
The Multi-Risk suite of tests is for adults 40-85 years of age. At maximum, a woman would be eligible for 8 diseases in the panel; a man would be eligible for 7. Starting at age 30, a patient may qualify for geneType's cancer risk assessments only.
*Patient eligibility dependent on personal medical history, age and sex
It's not always easy to know what questions to ask your Doctor. Here are some breast cancer risk questions…
read more
References
American Cancer Society. Colorectal cancer risk factors. Accessed June 2022.
Gafni A et al. PloS One 2021;16:e0251469.

US Preventive Services Task Force. Screening for Colorectal Cancer: US Preventive Services Task Force Recommendation Statement. JAMA. 2021;325(19):1965–1977. doi:10.1001/jama.2021.6238

NCCN Clinical Practice Guidelines in Oncology; Colorectal Cancer Screening. V1.2022. March 4, 2022. accessed July 2022