Know your risk so you can take control of your health
GeneType Multi-Risk is an option for you to order more than one disease risk assessment at a single time. 
Proactive healthcare based on individualized risk assessment
Risk assessment is a tool used by healthcare providers on a daily basis. When your provider takes your blood pressure, they are assessing your risk of developing a heart attack or stroke, and they will make recommendations on how to reduce that risk based on your results.
The geneType risk assessment works the same way, except we don't look at a single risk factor, we look at many risk factors together. This gives us a better picture of your risk of developing disease.
With a better picture of your risk, you and your healthcare provider can make proactive decisions to manage your individual risk.
Be informed. Be Proactive. Know your risk of disease.
One report. Actionable results.
GeneType reports help you and your healthcare provider translate your personal clinical, family and genetic data into an actionable preventive health plan.
Your test results include a patient summary page where we highlight your results and review basic information about disease risk-reduction.
Key features of a geneType report
Personalized risk score. Personalized health plan.
GeneType Multi-Risk Test can help you and your healthcare provider develop a risk reduction health plan just for you.
Depending on your risk results, you and your clinician may discuss:
Screening compliance
New or additional screening options
Risk-reducing medications
Lifestyle modifications
Incorporate geneType Multi-Risk Test into your next wellness visit
A wellness visit is an opportunity to be proactive in your healthcare. These preventive care visits are an important tool to promote better understanding of the factors that influence your health and wellness.
Risk assessment is a tool that is used to identify at-risk adults who would benefit from additional disease screening and risk-reduction. This is a great tool to pave the way to proactive discussions with your healthcare provider.
With a disease-specific risk assessment like geneType, you can get personalized recommendations to help you make your health a priority.
Speak to your healthcare provider today about geneType.
To order online through our patient portal, follow these four simple steps to be connected with a third-party telehealth provider.
Register for your geneType test using our portal.
Depending on the test, you may require access to your medical records (ex. lipid panel or breast density results). 
Payment will be collected at time of registration.
Your clinical information will be reviewed by our 3rd party telehealth partner, DNA Visit.
If you qualify for testing, a kit will be shipped to your address on file.
If you do not qualify for testing, you will receive a refund.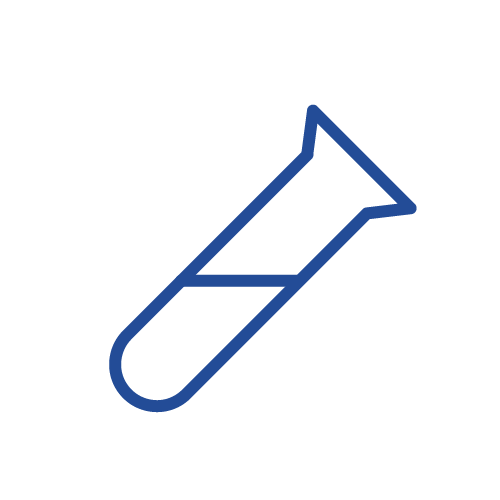 Complete saliva sample collection as instructed and return in pre-paid envelope.
Do not eat, drink, smoke, vape or chew gum within 30 minutes of collection. 
When your results are ready, you will have the chance to speak with your DNA Visit healthcare provider.
All at-risk patients will be required to speak with the provider prior to results-release.
Will insurance cover geneType Multi-Risk Test?
The test is generally not covered by private health insurance.
Interested in ordering more than one disease? Order geneType Multi-Test.
See individual disease pages for more information about each test.
The Multi-Risk suite of tests is for adults 40-85 years of age. At maximum, a woman would be eligible for 8 diseases in the panel; a man would be eligible for 7. Starting at age 30, a patient may qualify for geneType's cancer risk assessments only.
*Patient eligibility dependent on personal medical history, age and sex
It's not always easy to know what questions to ask your Doctor. Here are some breast cancer risk questions…
read more
Keep up-to-date with our latest advances 
Sign up to our newsletter to stay informed about our latest advances and how these could support your practice.